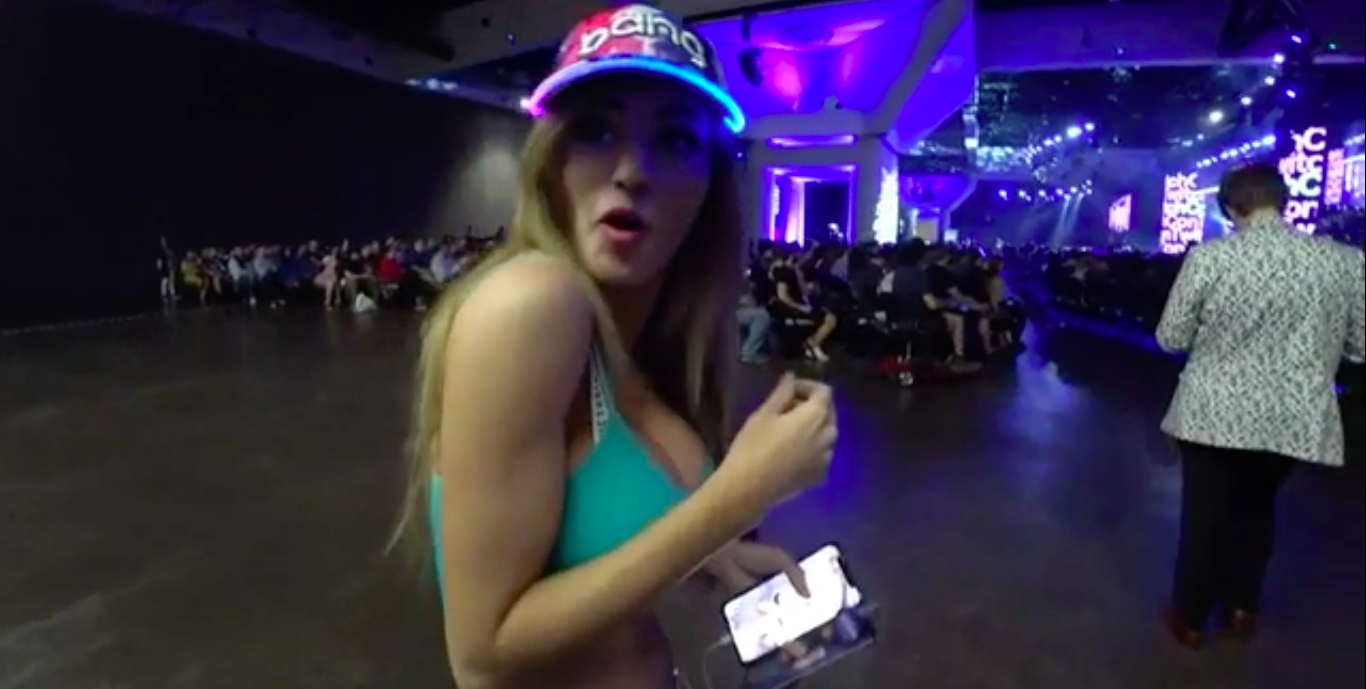 The infamous streamer Amouranth was politely asked to leave a TwtichCon event, and the exchange is getting more attention that it merits.
You can't have Twitch without overinflated drama, and that only goes double for TwitchCon. What else would you expect when you gather a bunch of celebrities in one place, many of which are known to have big egos? You also can't forget the folks watching at home, just waiting for someone to screw up on camera so they can be "exposed." It's a recipe for mild disaster. But hey, people eat this stuff up, so here we go: the infamous Amouranth was denied entry to a big TwitchCon event.
A clip on the subreddit Livestream Fail captures the event, which many commenters admit is tame by their community's usual standards. In the video we can see Amouranth, a Twitch streamer with a loyal community who loves her ASMR streams (and lewd Patreon pics), attempting to squeeze through security into a panel room. When she gets in, a woman in a TwitchCon Crew shirt asks her if she's part of the event. When Amouranth says no, the crew member asks her to leave.
And that's… really about it. So why was Amouranth asked to leave? One commenter claims to have watched the whole stream and says that Amouranth arrived late to the big TwitchCon keynote. Seating was full and the convention doesn't allow standing room, so there was simply nowhere for Amouranth to go. She would've been allowed to stay if she was in the keynote, which is why the crew member asks her that. But because Amouranth had no part in the show, and there was physically nowhere to put her, the only solution was for her to leave.
It's anyone's guess as to why this clip now sits at over 1,000 upvotes in Livestream Fail. The most obvious answer is a sense of vindication. The people of Livestream Fail to see Amouranth as unfairly above the rules. And with recent leniency regarding her punishments, it's hard to completely write their take off. Seeing her be denied something for once could feel like a win to those who are tired of her coming out on top.
In the end, however, it's still a single moment of embarrassment. Amouranth will be back to streaming and making lots of money in a matter of days. She's probably already forgotten about this denial. If you really want to see something good that came out of TwitchCon, we recommend you look into this wholesome story instead.